Step Back was a placemaking project designed to help pedestrians and city explorers to see how the places that surround us are constantly changing. This project demonstrated the dramatic changes that occur around us, from demolishing beloved buildings to saving them, and adding new ones in between.
Over the course of the project 
I
raised funds for installation
, worked with a design firm to
design adhesive decals and related signage
, obtained necessary 
permits
, and worked with a fabricator to 
.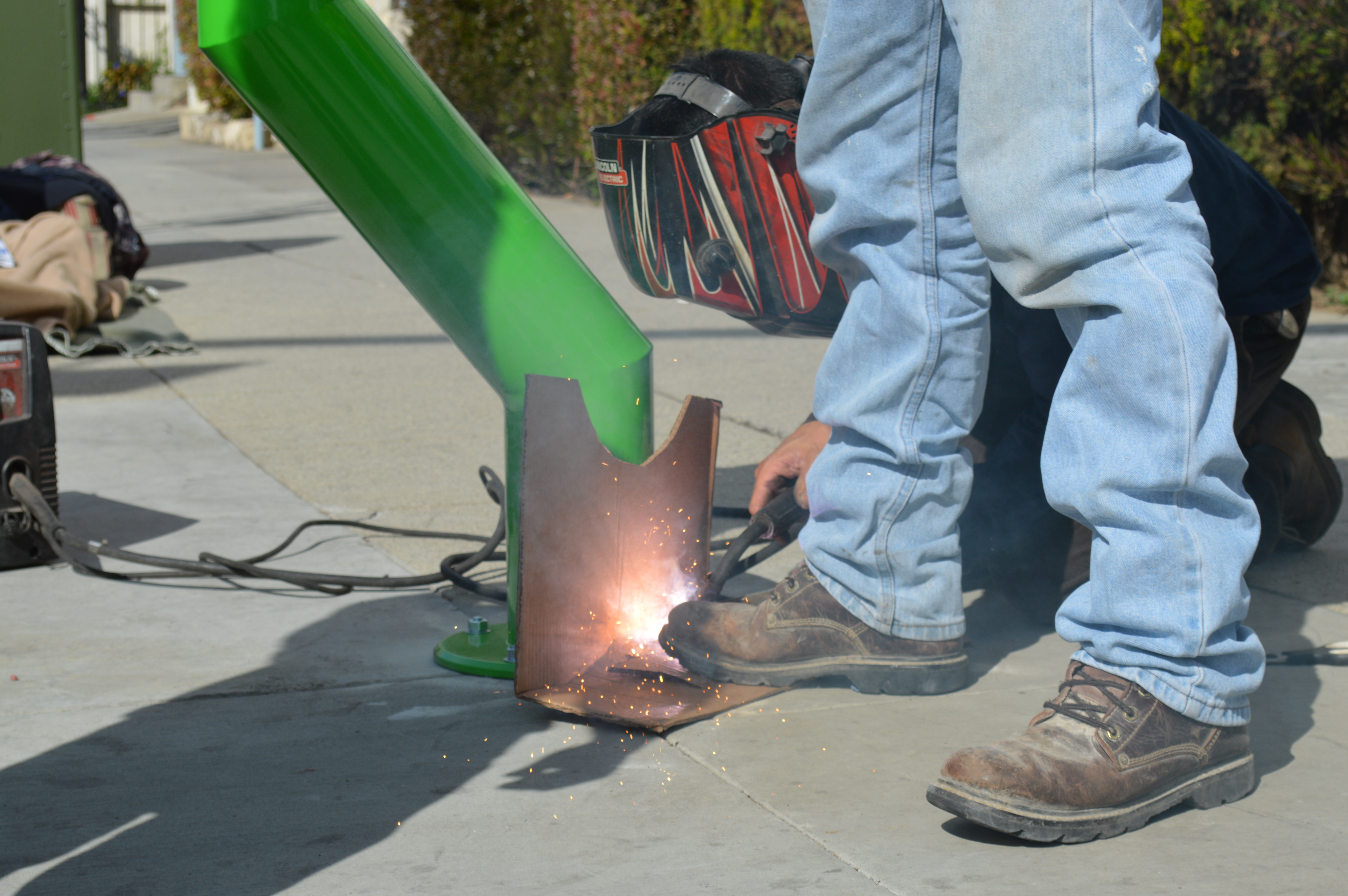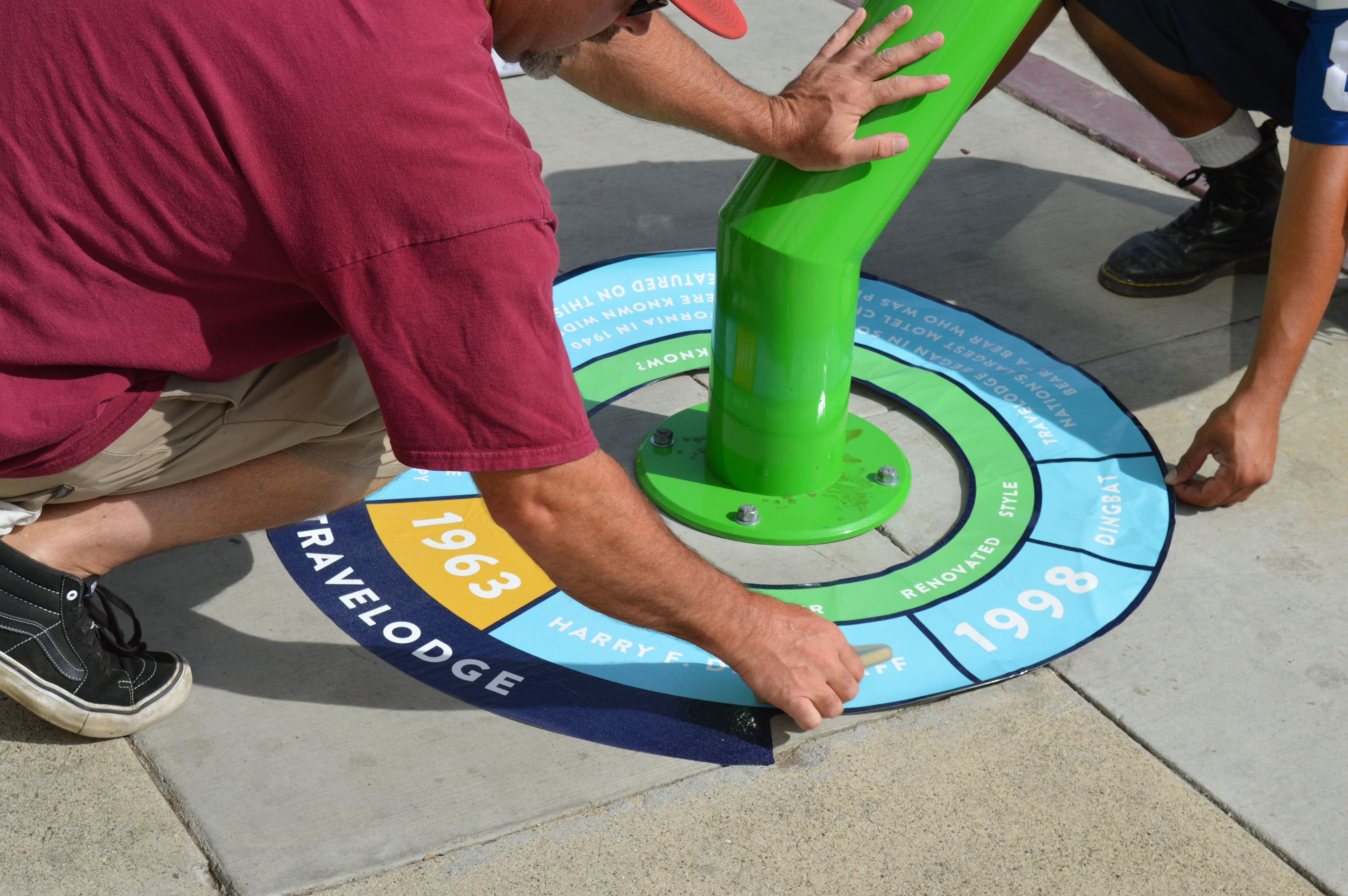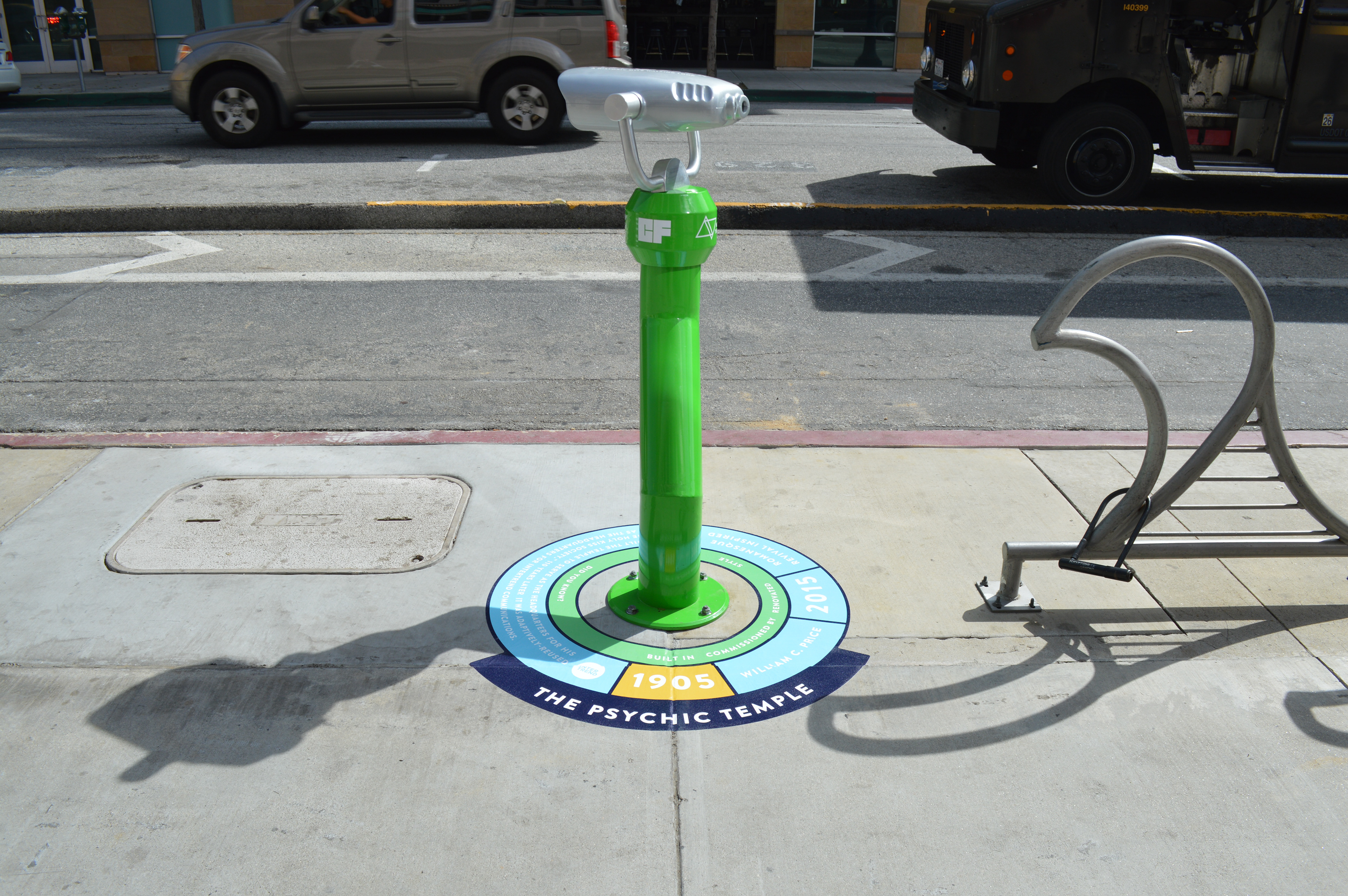 Through Step Back, viewing devices were outfitted with a historic image taken from the exact location where they were installed. 
​​​​​​​
The historic images displayed at left were obtained through the Long Beach Public Library and by scanning a purchased postcard, respectively. Additional images were obtained from and belong to the collections of the Historical Society of Long Beach.
Viewer locations (Downtown Long Beach)
1st & Atlantic Avenue NW
Broadway & Magnolia NW
Broadway & Promenade NE​​​​​​​
Explore the Step Back viewers as part of a self-guided walking loop! Click here to download the guide, and go on this tour of Downtown Long Beach to see how the buildings of Downtown have evolved over the last century.